The Difference Between Divorces & Annulments in Georgia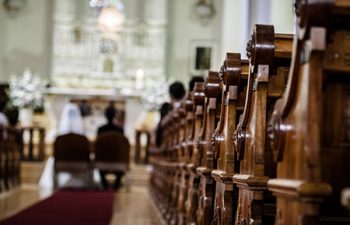 Annulments in Georgia Compared to Getting a Divorce
When a marriage ends, there are typically one of two ways it can end in the eyes of the law – divorce or annulment. By definition, a divorce legally ends a valid marriage, while an annulment is a formal declaration that a marriage was legally invalid.
There are many reasons why one or both partners would want to get an annulment instead of a divorce. The most common reason would be for religious purposes. For example, some people who have been divorced can't get remarried in church due to their religious beliefs. To keep the possibility of getting married in a church again open, they seek an annulment instead.
Although annulments in Georgia are rare, many people have questions about them, including when and why they should get one.
[Related: How Do You Know If It's Time for a Divorce?]
Grounds for Annulment
The grounds for annulment vary between states but typically include situations like:
One or both spouses were forced or tricked into the marriage
One or both spouses were already married at the time of the marriage
One or both spouses were not of legal age to marry
The marriage was incestuous
[Related: Reasons to Get a Prenup Before Walking Down the Aisle]
Grounds for Annulments in Georgia
Just as they are rare throughout the United States, annulments are also considered infrequent in Georgia. Georgia law generally doesn't favor annulments as the courts require proof of an accepted grounds violation before granting an annulment request.
The grounds for annulments in Georgia include:
One or both spouses were mentally incompetent at the time of the marriage ceremony
One or both spouses were underage at the time of the marriage and didn't obtain a parent's or guardian's consent
One or both spouses consented to the marriage only because of coercion or fraud exerted by another person
One spouse is legally married to another living person
The spouses are closely related, by blood or otherwise (incestuous marriage)
Annulments in Georgia won't be granted if there are children already born or about to be born within the marriage. In this case, spouses will need to seek a divorce.
Georgia can grant annulments within 30 days after a spouse has been served with a petition for annulment.
How to Get an Annulment in Georgia
If any of the grounds listed above apply to you and your spouse, both individuals can petition for an annulment. In the case that an underaged individual is married without parental consent, then their parent has the right to file the petition.
Before filing an annulment petition, it's best to talk to an attorney to avoid any legal missteps that could land you in a more complicated situation or risk the approval of the annulment.
Talk to an Experienced Family Law Attorney at Boudreaux Law
If you're unsure if you qualify for an annulment, contact the divorce attorneys at Boudreaux Law Firm in Augusta, GA. Our experienced attorneys will listen carefully to your situation and concerns before giving you sound legal advice. Call 706-869-1334 to schedule a free consultation with our attorneys.