What is a Default Divorce?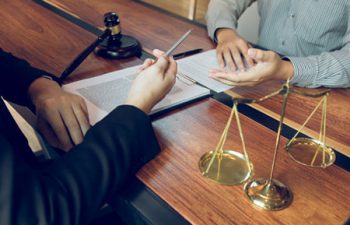 What is a Default Divorce?
After you or your spouse has filed for divorce, there is a series of steps both parties must follow. However, when your spouse does not follow through on the process or refuses to participate, it can cause your divorce to go into default. But what is a default divorce exactly?
The Boudreaux Law Firm divorce attorney team is compassionate and works closely with you during every step of this distressing process. Whether you have questions like, "What is a default divorce?" or are dealing with other complicated issues with your spouse, you can call our divorce attorneys to guide you through difficult times. Contact an experienced divorce attorney from Boudreaux Law Firm today.
[Related: Contested v. Uncontested Divorce]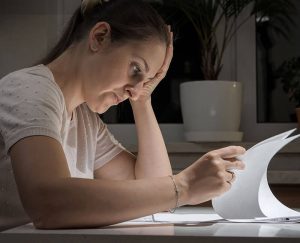 What is a Default Divorce? Boudreaux Law Firm Explains
When defining what a default divorce is, we look at the situation created by both parties. A default divorce describes a situation where only one spouse participates in divorce proceedings. A default divorce occurs when the other fails to respond to a petition for dissolution of marriage after they have been properly served with the petition.
Your spouse must file their answer within 30 days after being served. If they don't file before the deadline, the courts will approve what is called a default divorce. In Georgia, if a party is property served and goes into default for failure to file a response, they are no longer entitled to notices of hearings, and relief can be granted to the opposing party without the defaulting spouse's knowledge.
If your spouse responds asking for more time after a default divorce was entered, a judge will typically dismiss their request unless they can demonstrate adequate cause for failing to respond before the deadline. Since the respondent had been notified of the pending case and the deadline to file a response, judges will believe they had enough time to respond and move forward with a default divorce process, especially after entering it.
[Related: Legal Separation in Georgia]
Diligent Search is an Important Step During a Default Divorce
Before entering into a default divorce, the filing party must either personally serve the petition upon the other party or demonstrate that they cannot reach the respondent after conducting a diligent search and making active efforts to get the party served. When your spouse cannot be found or is unreachable, you must perform a diligent search. This step is essential during a default divorce as it includes searching through databases and covering all your bases to locate your spouse.
It is often best to retain the services of a private investigator to conduct that search to ensure that all reasonable efforts were utilized to locate the spouse. The court will allow you a default divorce only if the court determines that your efforts to locate and serve your spouse were adequate under the facts and circumstances of your situation.
After the court verifies you could not locate your spouse despite your efforts, you will have to file an Affidavit of Diligent Search. Once it is filed and approved by Georgia courts, the affidavit and petition for divorce will be published in a local newspaper. The official publishing of the petition in a public medium allows your spouse to be served by publication.
Once published, your spouse has until the date published within your notice to respond to the summons. If your spouse does not respond within the time frame, your divorce proceedings will continue without them. The following steps in a default divorce process include attending a hearing with a judge, which will most likely be granted by default.
What Are the Pros and Cons of a Default Divorce?
While complications, delays, and extra work are what a default divorce includes, some have discovered the benefits of going forward with a default divorce. On the one hand, hearings can be conducted much more quickly without having another party argue with the facts that you are presenting to the court in their absence. Additionally, neither of you has to provide any financial information regarding your incomes or assets, such as pay stubs, tax returns, bank statements, and other account statements. However, the process also has its disadvantages.
Even with a default divorce, the court may still need to hear evidence to rule on issues such as child custody, child support, and visitation with the other parent. The court needs to determine what is in the child's best interest and cannot do that simply by default.
Also, the cost of hiring a private investigator to perform a diligent search and/or the cost of serving by publication adds to the normal costs of getting a divorce.
However, some individuals allow for a default divorce without knowing what they are getting into. This lack of knowledge of the legal system allows the petitioner to gain the upper hand if the respondent does not understand they are giving up their rights to contest the court's orders.
Consult a Trusted Divorce Attorney When Dealing with a Default Divorce
If you are dealing with a default divorce and aren't sure how to proceed or aren't exactly sure what a default divorce is and if it relates to your situation, contact the divorce attorneys at Boudreaux Law Firm. Our experienced and compassionate attorneys will provide helpful, trustworthy advice during the divorce process. Call us today at 706-869-1334 when you need assistance during your default divorce.