Family Law Lawyer
Call the Boudreaux Law Firm for aggressive and compassionate representation in divorce, custody, support and all family law matters.
Call us now!
(706) 869-1334
Address
493 Furys Ferry Rd
Augusta GA 30907
Opening Times
Mon - Fri: 9 AM - 5 PM
Serving Augusta Since 1994
Family Law Attorney in Augusta, Ga
---
Boudreaux Law Firm has represented clients throughout the greater Augusta, Ga area for over 20 years in all facets of family law. Our experienced divorce and custody attorneys are ready to fight for you and protect your future and the future of your children. We carry deep knowledge of Georgia statutes and law surrounding family law cases. Because we realize that every client's situation is unique, our family lawyers value the importance of providing a tailored, personalized representation.
Few divorces end on an amicable note, and whether you have children are it is just two people splitting ways, the process can bring with it many disputes. Just dividing up belongings, bills, and debt can be emotional and extremely stressful. Georgia divorce law is designed to make things as straightforward and fair as possible, so that both parties walk away with what they should.
We never use a stock, cookie-cutter approach. Instead, we focus our work with this law firm on learning what you need, helping you obtain the most lasting, positive outcome. Whether you are dealing with the heavy burden of muddling through the long process of adoption or you are under significant emotional strain while trying to protect your children in a divorce, our Augusta, Ga attorneys can give you peace of mind by advocating your rights and helping you navigate the legal system effectively.
We offer free consultations for all consumer or personal bankruptcy cases.
If you are facing debts that you are unable to pay, and are considering the possibility of bankruptcy in Augusta, Columbia County, or in the CSRA, contact us.
Compassionate Family Law Attorney
---
At Boudreaux Law Firm, we understand the stressful and emotionally-charged nature of family law cases. Unfortunately, when the divorce process is too overwhelming or there is a dispute over child custody, alimony, or prenuptial agreements, you often need the expertise of someone who can walk with you through this legal journey in order to protect your rights and your future. Our divorce lawyer delivers a compassionate approach to family law cases because our entire firm understands that ending a marriage is difficult and there are multiple issues to consider, especially when children are involved. Whether you are trying to enforce spousal support through contempt of court or you are seeking a child-custody modification to allow for more visiting rights with your child, you will find strong, personalized, and caring legal representation at our firm. We also routinely handle all types of adoption cases, paternity legitimation, and other matters within family law.
Meet Todd M. Boudreaux
---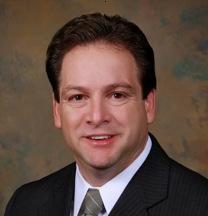 Todd Boudreaux graduated from the University of Georgia School of Law in 1994, cum laude, and was admitted to practice in the State of Georgia in May of 1994. In 2003, Mr. Boudreaux leads the Boudreaux Law Firm with a personalized approach. Attorney Boudreaux handles every case with an approach that addresses a client's individual needs. Whether the client needs assistance with financial assistance, divorce, child custody arrangement, child support collection, or any other legal needs, we provide consistently high standards of client service. No two cases are exactly alike, so we provide free consultations with an attorney, not a secretary, for many types of matters. This approach allows us to understand your issue and properly assist you in resolving the issue. We believe in providing high-quality legal assistance to obtain the best possible result for every client.
With offices located AUGUSTA, GA our firm provides attorney services throughout the CSRA including EVANS, MARTINEZ, AUGUSTA - RICHMOND COUNTY, WAYNESBORO, BURKE COUNTY and MCDUFFIE COUNTY.
---
Protecting Your Business in a Divorce

Protect Your Business from a Divorce as a Business Owner by Following These Tips As a business owner, you don't want to lose your business in a divorce. The amount of work, time, and money you've funneled into it to make it successful is at jeopardy when you go through a divorce. In most states, […]

Read more

The Difference Between Military and Civilian Divorce

Military Divorce Law in Georgia Differs Greatly from Civilian Divorce Not all divorces are the same. For instance, a military divorce differs from a civilian divorce in many ways, including where to file a divorce, the way assets are divided, child custody, and retirement pensions. Divorce isn't easy for anyone, but Boudreaux Law Firm, is […]

Read more

How to Explain Divorce to Your Children

Explain Divorce to Your Children Using These Tips Getting a divorce is one of the most stressful life events according to Dartmouth, scoring only below death of a spouse. Now imagine how alarming it is to your child. They have no control over the situation and the world they know is changing forever in a […]

Read more
Eastern Georgia Bankruptcy and Family Law Attorney
Contact Us
---
If you need help navigating difficult issues of a divorce, contact the Boudreaux Law Firm today to meet with one of our experienced Augusta attorneys. We offer free initial consultations for certain situations and competitive rates in family law cases. When you schedule an appointment with our firm, you will meet with an attorney, not a paralegal or secretary, to discuss all of your legal options.