Can You Marry Again After Annulment?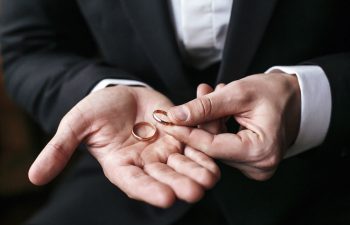 Can You Marry Again After Annulment?
If you're looking forward to life after ending your marriage, you may be asking, "can you marry again after an annulment in Georgia?"
The short answer is yes; you can get married again after an annulment. Annulments do not restrict your life after it is formalized, but make sure your annulment is completely legal, or you may have trouble getting hitched again.
Boudreaux Law Firm in Georgia provides aggressive and compassionate representation in all family law matters. Whether you need an annulment, divorce, or custody representation, our experienced attorneys are ready to help. Call 706-869-1334 today.
[Related: The Difference Between Divorces & Annulments in Georgia]
An Overview of Annulments in Georgia
Annulments in Georgia are rare because it is usually much easier to get a divorce. However, an annulment serves a different purpose than a divorce and is the act of invalidating a marriage instead of just ending it. In this sense, annulled marriages are classified as void and never existed in the eyes of the law.
So, while rare, annulments are still available for couples as long as the legal grounds are met.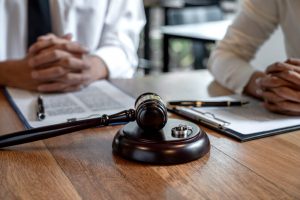 Grounds for an Annulment in Georgia:
The mental incompetence of one or both parties when married
A person is underage at the time of marriage without a parent's or guardian's consent
Coercion or fraud
One spouse is legally married to another person
Incestuous marriage
Annulments also have another restriction. If you and your spouse already have children or if the wife is already pregnant, an annulment will not be an option for you. Georgia law prohibits an annulment in this situation, and you will need to file for divorce instead. 
Annulments are complicated and rare in Georgia. To ensure your annulment goes smoothly and you can remarry, call Boudreaux Law Firm – an experienced family law firm that can help put your mind at ease and your marriage behind you. Whether you need an annulment or you are wondering if you can marry again after an annulment, our experienced attorneys will provide honest advice and aggressive representation. Call today at 706-869-1334.
[Related: No-Fault Divorce vs. At-Fault Divorce]
Can You Marry Again After an Annulment?
After an annulment in Georgia, both parties are considered single again and can remarry. So, you can marry again after an annulment just like you can after a divorce.
You must wait to remarry after an annulment until the court issues the final judgment and decree. The final judgment takes at least 30 days after the opposing party was served with a petition for the annulment. After the annulment is finalized, you can remarry as soon as you would like.
How to Get an Annulment
If you meet the grounds for an annulment, you or your spouse have the right to petition for one. The guardian of an underage person may also file for an annulment if the underage person was married without parental consent.
Annulment proceedings follow the same rules as divorce actions, so be prepared to file and serve a petition for annulment. Just like in a divorce, your spouse has the opportunity to then file a response and oppose the annulment petition.
Annulments are complicated procedures and can require court time and many documents. It is best to talk to the experienced family law attorneys at Boudreaux Law Firm if you're seeking an annulment. We'll provide aggressive representation and help you file your annulment so you can remarry after.
Call Boudreaux Law Firm for Annulments, Marriage Prenups, & More
If you're ready for a new marriage after an annulment, call Boudreaux Law Firm. Our experienced family law attorneys can help you get to your next stage in life and help you prepare for the future. Call now at 706-869-1334 today.