Alimony vs. Child Support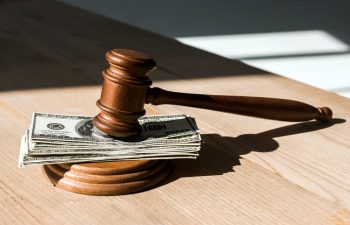 Alimony vs. Child Support
A divorce can be one of the most difficult and confusing times in a person's life. Adding to that confusion is the common misconception that alimony and child support are the same thing. While similar at the surface level, alimony and child support are different.
If you're going through a divorce or custody battle, having the right team of attorneys on your side is the best way to ensure your rights and interests are protected. The experienced team of family lawyers at Boudreaux Law Firm are here to help you when you need it most. Contact our office today to talk about your options.
What is Alimony?
Alimony is the amount of money one spouse is paid by the other after a divorce for financial support. In Georgia, the amount is based on the receiving spouse's financial needs and the paying spouse's ability to pay. Their needs can include essentials like housing, clothes, and transportation.  
[Related: Divorce Mediation in Georgia]
How Is Alimony Determined?
Deciding if and how much alimony should be paid is left to the judge's discretion. A judge can decide whether alimony is needed depending on, but not limited to, the following:
Age of divorcing parties
Employment status
Division of assets
Living expenses for each spouse
Length of marriage
The divorcing parties can reach alimony agreements before a judge makes their decision. These agreements can waive claims for alimony or outline how much should be paid and for how long.
[Related: Alimony & Adultery]
Alimony vs. Child Support
Deciphering the differences in alimony versus child support can help set expectations of what will happen after a divorce. While alimony is paid for the spouse's benefit, child support is paid for the benefit of any children in the marriage. When comparing alimony vs. child support in Georgia, it's important to remember that, while alimony can be waived, child support payments are non-optional.
A judge will always require child support payments, even if the divorcing parties agree that child support is not needed. Agreements for reduced payments by the divorcing spouses are also not allowed. Georgia state law requires a spouse to pay the full amount ordered by the judge.
If you're unsure whether you will need to make alimony vs. child support payments, contacting an experienced family attorney to hear your options is highly encouraged. At Boudreaux Law Firm, our team of compassionate lawyers are experts in all matters of family law. Call our office today at 706-869-1334 and schedule a consultation.