What If I Don't Want a Divorce?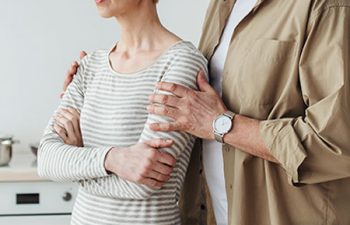 What If I Don't Want a Divorce?
"My spouse wants to separate. What if I don't want a divorce?"
Not all divorces are mutual. Sometimes one partner wants to figure out a way to work things out before filing for divorce. So, what are your options if you don't want a divorce, but your spouse does?
The Boudreaux Law Firm divorce attorney team is truly compassionate and works hard for you when you need it the most. Whether the divorce is a simple uncontested case or you're struggling with something more complex, our divorce attorneys are here to be the guiding light you need. Talk to a qualified divorce attorney by calling Boudreaux Law Firm today.
[Related: Legal Separation in Georgia]
Talk to Your Partner to See if You Can Work Things Out
If you don't want a divorce, talk to your spouse and try to address the issues brought up. Sometimes a partner may think divorce is the only way to move forward, but all that is needed is an honest conversation about the relationship and what needs to change moving forward.
These problems may be too much for just the two of you to tackle, but not enough to truly cause a divorce. In this situation, both partners should consider counseling. Couple's counseling paired with one-on-one counseling can help you both make positive strides in your personal lives as well as your relationship.
[Related: Contested vs. Uncontested Divorce]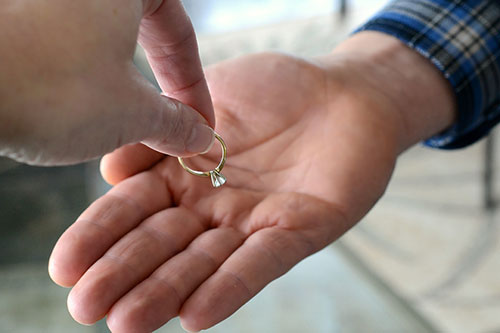 Be Prepared to Accept Your Spouse's Decision
"What if I don't want a divorce?" Unfortunately, there may be nothing you can do besides prepare to move on. If you've sought counseling and addressed the issues head-on and marriage still isn't what your spouse wants, you may have to face facts. Georgia is a no-fault divorce state, which means either spouse can file for divorce when they are unhappy for any reason even if one is stating "I don't want a divorce."
If you and your spouse cannot reach an agreement to continue the marriage, you will need to accept the divorce request according to Georgia Law. If you deny or ignore the divorce papers, you could end up going into default. In this case, going into default would mean you lose the ability to fight for your interests in property/asset division, child custody, and spousal support.
Don't ignore the request. If you've already tried to work things out and your spouse still files for divorce, it will happen. Ignoring the problem will only make things worse for you. Seek counseling or therapy to help you cope with this major life change.
[Related: Divorce Mediation in Georgia]
Hire A Georgia Divorce Attorney Even If You Don't Want a Divorce
Hiring a Georgia divorce attorney can help you, even if you don't want the divorce. You need to prepare for the worst and hope for the best. A qualified divorce attorney will walk you through the process and help you decide on the best type of separation to pursue.
In Georgia, an uncontested divorce does not require a time frame or living separately. An agreement between both parties on custody, property/assets division, and spousal support can make the process easier and move the divorce along quickly.
Finding the right divorce attorney for you early on will help you protect your interests if divorce is inevitable.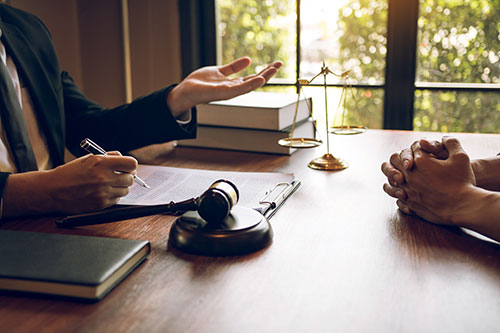 Can I Delay a Divorce If I Don't Want One?
You can try to talk to your spouse, but delaying more than necessary will lead to frustration, especially when they have already made up their mind. A delay can mean increased legal fees and even result in you paying for your spouse's attorney fees.
In some cases, ignoring the divorce can mean that your attorney will refuse to represent you. Attorneys keep a strong professional and personal code of ethics and cannot delay divorce proceedings without going against their professional ethical code and possibly running afoul of the law themselves.