Legal Separation in Georgia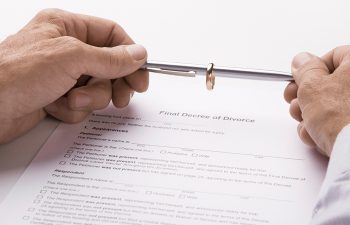 What Does Legal Separation in Georgia Look Like?
Legal separation happens when a married couple chooses to live separately without officially ending their marriage through divorce.  Unlike many states, spouses do not need to file a legal separation action prior to filing for a divorce.  However, either spouse in a marriage can pursue an action for separate maintenance, which is intended to resolve all of the same issues that would be addressed in a divorce without terminating the marriage itself.  Like divorce cases, separate maintenance can be the result of an agreement entered by both spouses voluntarily, or it could be the result of a contested court case that results in a court-ordered resolution.
Within separation agreements, financial support is called "separate maintenance." This financial support is used to determine alimony for a couple who are living separately but remain legally married.
Qualifications for separate maintenance:
You and your spouse are legally married
You and your spouse are living separately
Neither spouse filed for divorce
What is Included in a Separation Agreement?
Legal separation in Georgia, or separation agreements, require both spouses to work together to decide how to resolve all of the same issues that would be addressed in a divorce: allocating custody with their children, visitation arrangements, whether either spouse will pay child support (and how much), and whether spousal support is necessary. A separation agreement should also include the terms by which both spouses will share bank accounts, marital property, vehicles, and anything else that impacts the family in a separation.
How Separate Maintenance Works in Georgia
Unlike other states, legal separation in Georgia has an option for separate maintenance. It provides alimony to a spouse without the need for a divorce. Separate maintenance is not called alimony because, in the eyes of the law, the couple is still married.
The factors used to determine separate maintenance are similar to those for determining alimony, including:
Length of marriage
Standard of living during marriage
Receiving spouse's age, and physical and emotional condition
Paying spouse's financial situation
Receiving spouse's financial needs
Contributions of value to marriage – including but not limited to, homemaking services, child care, education, and career-building of the other spouse
[Related: Factors That Can Affect Alimony]
Why Choose Legal Separation in Georgia Instead of Divorce?
The decision for legal separation in Georgia varies from couple to couple. Sometimes spouses aren't ready to take the step into a divorce if reconciliation is possible. Some couples may choose not to divorce for religious reasons or stay together for their young children. At times the reason has nothing to do with emotion and may be for financial reasons such as taxes or insurance. Another financial reason for legal separation in Georgia is if the couple has items such as mortgage payments or joint savings and checking accounts.
Whatever the reason, legal separation is an option for couples who need it and can offer both individuals benefits.
[Related: How Do You Know If It's Time for a Divorce?]
Talk to Experienced Lawyers at Boudreaux Law Firm About Legal Separation in Georgia
The dedicated family law attorneys at Boudreaux Law Firm will take the time to understand your unique situation before moving forward with a legal separation in Georgia. We're experts on separation agreements and separation maintenance. Our lawyers are familiar with the emotions involved in a separation and can help you navigate all aspects of the separation. Call us today at 706-869-1334 to schedule a consultation about legal separation in Georgia.