Mistakes People Make When Getting Divorced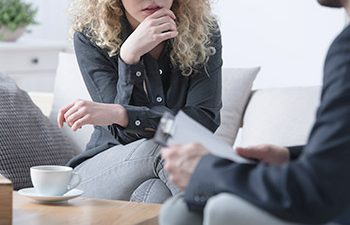 A Divorce Can Be Messy, and These Divorce Mistakes Can Make It Even Messier
When it comes to the detailed and numerous processes needed for a successful divorce, there are many opportunities for mistakes. From forgetting to respond to a legal document to fighting over a useless trinket, divorces are stressful and never easy to handle, especially on your own. If you're going through 2a divorce, you need an experienced divorce attorney from Boudreaux Law Firm to help you complete the process faster and with less stress.
Mistake #1: Hiding Assets – the Risk is Greater Than the Reward
The court and the law see your marriage as a blending of two peoples lives and assets, which means what belongs to you also belongs to your spouse. While it may seem like a good idea to hide assets from the court so you can keep them for yourself, it usually turns south when the court finds out. Judges have been known to reward hidden assets to the other spouse once discovered. Since the law requires you to be transparent about your finances and assets, any attempt to hide them could mean extreme "punishment" in the form of asset loss and additional litigation, which costs you more time and money.

Mistake #2: Risking a DIY Divorce
Lawyers exist for a reason. In addition to divorce and family law being complicated, divorces can be emotional and messy for those going through one. A lawyer can help ensure that deadlines are kept and papers are properly filed while also helping to keep the process civil between you and your spouse. There are many reasons a DIY divorce should be avoided. Learn more about the pitfalls of a DIY divorce on our other article, and get a more favorable outcome by calling the Boudreaux Law Firm.
Mistake #3: Lying to Your Attorney Will Set You Back
Another major mistake people make when getting a divorce is lying to their attorney. Whether it's about concealing assets as mentioned before or about situations that happened while you and your spouse were still together, lying in any capacity could be harmful to your case. Your attorney is there to help you, and withholding information or lying makes it difficult for them to best represent you and your interests.
Mistake #4: Letting Your Emotions Overwhelm Only Hurts Yourself
Divorces are stressful, and a divorce mistake we often see happen at the firm is a spouse allowing their emotions to overrule reason. At Boudreaux Law Firm, we look out for your best interests and try to help you through this trying time. It's important to remember, however, that throughout the litigation, you need to keep a level head as much as possible. We've seen clients act out of spite and fight for assets that aren't worth it just so the other spouse can't have them. When this happens, the client ends up losing much more than they gain because litigation runs longer or they win an asset they can't afford the upkeep. Keeping friends or family close for emotional support can help during this process.
Mistake #5: Ignoring Court Orders or Failing to Respond to Legal Actions Could Be Your Downfall
The law keeps everything in order and both our court system and government enforce it with seriousness to maintain order. When you ignore court orders or fail to respond to legal actions, you will experience legal ramifications. For example, if you get divorce papers delivered requesting a response and you don't reply, you could lose valuable rights or forfeit the ability to assert important claims in your case.
Mistake #6: Not Planning for The Future Could Land You in an Even Worse Situation
A divorce changes everything in your life, including your future finances. Additional costs such as alimony or child support could take you off guard if you're not prepared for them. In addition, you'll be facing taxes on marital assets, inflation, health insurance costs, and more. At Boudreaux Law Firm, we help you prepare for the future after divorce by evaluating proposed settlements and how they will impact your future finances. We look out for your long-term financial health by spotting issues early and addressing them during representation.
Mistake #7: Involving Children in Your Adult Problems Is Harmful to Their Health
Children of divorcing parents all too often get put in the middle. Exposing your children to this additional stress puts their emotional health at risk as well as your and your spouse's relationship with them. It's best to keep them isolated from any poor behavior and the divorce process as much as possible.
When you're going through a divorce, make sure you try to avoid these mistakes and call Boudreaux Law Firm for additional assistance. We can help you avoid all the common mistakes of a divorce and get you a favorable outcome.