Why You Should Avoid a DIY Georgia Divorce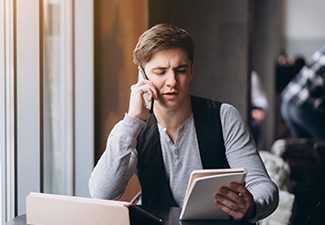 Filing for Divorce in Georgia Can Be a Nightmare if You Do it Yourself- Here's Why:
The do-it-yourself mentality is a great way to save money, right? While we agree that many projects can be completed on your own to save money and avoid headaches, divorce should not be one of them. Even with all the information that can be found online, divorce and anything dealing with the law is extremely complicated. Think about it, how well does anyone know all of their federal and state rights?
When it comes to a filing for divorce in Georgia, we advise against the DIY method almost every time. After seeing countless attempts fail due to the following reasons, we highly recommend you call an experienced divorce lawyer in Georgia like the Boudreaux Law Firm for your divorce.
The Georgia Law is Complicated. There Are Many Processes You Must Follow
Georgia laws are meticulous and organized to keep everything working smoothly. There are specific documents, forms, and procedures for the smallest details, and they all need to be completed accurately and by particular deadlines. If these steps are missed, your case could be automatically dismissed, costing you more time and money.
A big part of a divorce attorney's job is filing the right documents, at the right time, in the right place. Your divorce attorney from the Boudreaux Law Firm will file the proper pleadings and meet the deadlines to ensure your divorce proceeds without delays. They also know the judge's preferences and the different procedural requirements in each county for a smoother divorce. When you want to save time and money, getting it done right the first time with the help of a divorce attorney is your best bet.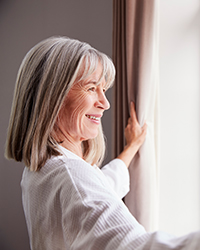 A Favorable Outcome for Dividing Assets is More Likely with A Georgia Divorce Attorney
Dividing your assets may seem like it will be a breeze when you and your spouse are on good terms, but the fact of the matter is that it's much more complicated than you think. The process becomes more complicated when there are marital debts to divide and/or liens against these assets that need to be paid. At the Boudreaux Law Firm, we've seen countless well-intentioned and friendly divorces turn sour when assets come into play. You also need to be sure you account for all of them too, as forgetting to identify any assets can end in your divorce being delayed or dismissed.
Georgia is an equitable distribution state, which means that the court will determine how assets and property are divided based on nine different factors. Factors include the economic circumstances of each spouse, the duration of the marriage, and the contributions to the well being of the family (monetary and non-monetary). Having an experienced divorce lawyer in Georgia on your side can help you get your fair share of assets by identifying your needs and contributions that the law acknowledges.

Child Custody and Child Support is Complicated and Stressful for Every Family Member
No matter how good of terms you are on with your spouse, divorce is still a stressful time. Separating assets, finding a new residence, and planning for the future are huge stressors. If children are involved, having to explain and support your child through a divorce can also be increasingly overwhelming. It can be easy to agree to the first plan put forward by you and your spouse for child custody to minimize stress on everyone. In our extensive experience at the Boudreaux Law Firm, however, we've seen parents change their minds countless times on child custody after it's too late. We can help minimize your regrets with supportive representation. We're always looking out for you and your child's best interest.
In addition to custody, child support and alimony are more complicated than they seem. In Georgia, alimony isn't guaranteed and is based on several factors. A full investigation of all the factors, including standard of living and fixed liabilities, happens before alimony is set. Your divorce lawyer can help you through this difficult time and help you get the support you and your child need.
Preparing for Life's Expenses After Filing for Divorce in Georgia is Often Forgotten
With the many steps and procedures required in a divorce, you can easily forget about the future because your mind has to be in the present to manage it all successfully on your own. This can leave you and your children in a devastating situation after the divorce is finalized. When you hire a divorce attorney, they not only help you through the divorce but also ensure you are set up for the future. At the Boudreaux Law Firm, we help clients restructure for a stable future after a divorce. Our compassionate lawyers help you through your divorce and set you up with a healthy future plan by advocating for your best interests.
When it comes to filing for divorce in Georgia, it's best to seek out help by experienced divorce attorneys. The divorce attorneys in Georgia from the Boudreaux Law Firm can help get through the process with minimal stress and will get you the best outcome for your situation. Contact the Boudreaux Law Firm today and avoid these pitfalls by calling 706-869-1334.
Posted on behalf of Boudreaux Law Firm