Types of Restraining Orders to Consider When You Get a Divorce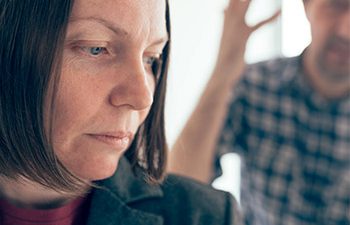 Consider the Different Types of Restraining Orders When Going Through a Divorce for Your Protection
The process of going through a divorce takes an emotional toll on those involved, and can sometimes bring out the worst in even the nicest people. When it comes to your safety and the safety of your children, you can never be too careful, which is why restraining orders are common during a divorce. If you believe your spouse may act aggressively or unjustly toward you during a divorce, remember to talk to your attorney about your options in restraining orders to help protect you, your family, and your assets.
Automatic/Civil Restraining Orders During Divorce
In Georgia, an automatic restraining order is issued when the divorce papers are filed. This specific type of restraining order goes into place in order to help protect those filing from vindictive actions of their spouses. Automatic restraining orders are issued in civil divorce cases to prevent spouses from taking certain actions that may harm or cause unnecessary suffering. Automatic restraining orders restrict the following:
Harassment
Threats
Sale of Property
Cancellation or Transfer of Accounts, Utilities, Policies, and Health Plans
Unnecessary Spending
Fund Transfer
Moving the Children Out of State
Spouses are notified of automatic restraining orders when they receive their divorce papers as the restraining order is a separate document. Spouses also have a chance to contest any part of the automatic restraining order within 30 days if they need something specific lifted from the order.
Automatic restraining orders are helpful in preventing many actions that can be harmful to the spouse or children. However, they are not as thorough or complete as a protective order. These temporary restraining orders also only last as long as the divorce process does. Once the divorce is settled and the assets are divided, the restraining order dissolves, and your spouse is free to continue any previous plans that are not outside the law or that violate your divorce settlement.
Domestic Violence Restraining Orders/ Protective Orders During Divorce
While automatic restraining orders are helpful in preventing certain minor actions during a divorce, they are not completely effective in preventing violent actions. If you are worried about aggressive or violent behavior toward you or your children during or after the divorce, you'll want to apply for a protective order. This is a weightier restraining order that comes with higher penalties if broken. The accused person must refrain from communication and stay away from the person's home, work, and family when a protective order is issued.
Protective orders are issued in two phases. First, the paperwork is completed by an attorney who gets it in front of a judge within two days for a hearing. The judge will hear from the individual who is filing for the order and either grant a temporary protective order or deny the order completely. Second, if the judge grants a temporary protective order, the accused is notified and granted a hearing within 30 days to contest it. After the second hearing, the judge will either rule the protective order permanent or deny the order.
After the protective order is granted it is in full effect and the issuer may call the police for protection at any time that the restraining order is violated.
When it comes to your safety and the safety of your children, it is better to be safe than sorry. If you believe your spouse may act aggressively, violently, or unfairly toward you during a divorce then contact Boudreaux Law Firm today. At Boudreaux Law Firm, we can help you obtain the restraining order you need to live safely and comfortably during and after your divorce.