What to Know Going into a High Asset Divorce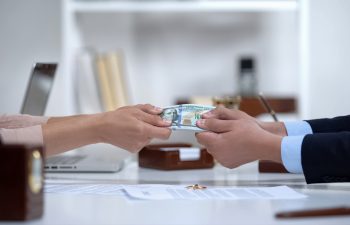 What Qualifies as a High Asset Divorce?
Not every divorce is the same. In a high asset divorce, there is more at stake financially. Assets that may be at risk include shared bank accounts, business assets, and investments – to name a few. It's no secret that a high asset divorce can be overwhelming and complicated. However, with these tips, you can avoid any obvious high asset divorce issues before they happen.
How to Prepare for Potential Issues in a High Asset Divorce
Be Aware of Hidden Assets
One of the first things you should do when filing for a high asset divorce is organize your and your spouse's assets. Hidden assets can become an issue in a high asset divorce. No matter how much one spouse or the other makes, either one can hide assets.
[Related: 4 Signs Your Spouse Has Hidden Assets]
In the divorce process, it is necessary to be transparent with assets before division, according to Georgia law. Further investigation into assets may require the help of an accountant.
Get an Accountant Involved
If you've struggled when listing your and your spouse's assets, then it may be time to call in an accountant. Accountants can easily spot issues such as discrepancies or missing assets during an assessment. Some common problems with high asset divorces are complex tax issues that an accountant can mitigate. An accountant can take a closer look at other high-worth assets, including retirement funds, pensions, 401(k) accounts, and more.
[Related: How to List Your Debts & Assets for Your Divorce]
Understand Property Division in Georgia
Understanding property division is a crucial part of a high asset divorce. Each state has its own laws determining how to divide property. In Georgia, most assets and debts obtained during a marriage are considered marital property. The courts in this state require equitable property division.
Several factors are taken into account when it comes to equitable division, including:
The length of the marriage
The needs of both individuals and their children
The financial contribution from each person during the marriage
If you need help understanding property division in Georgia, then it is recommended that you speak to a divorce lawyer. A lawyer experienced in high asset divorces can answer any questions you may have and provide guidance through the divorce process.
[Related: Assets Subject to Equitable Division in Georgia]
Hire an Experienced High Asset Divorce Lawyer
When there are high-value assets on the line during a divorce, you need an experienced high asset divorce lawyer. The lawyers at Boudreaux Law Firm in Augusta, GA, understand how difficult it is to go through a divorce. We are ready to work alongside you on your specific high asset divorce case. Contact Boudreaux Law Firm today at 706-869-1334 to schedule a consultation.