4 Signs Your Spouse Has Hidden Assets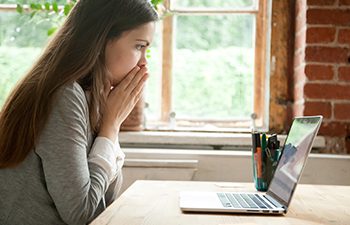 4 Signs That Your Spouse Has Hidden Assets When You Are Going Through a Divorce
Dividing financial assets during a divorce can be one of the most challenging parts of the entire process. Divorcing couples are bound to argue over finances, but if your spouse is highly uncooperative, it may be because they have hidden assets. There are many signs of this, but we're here to give you the four most eyebrow-raising signs that your spouse is protecting hidden assets during a divorce.
Spending large amounts of money
If you notice your spouse spending large sums on luxurious items, trips, or gambling, take note. This type of spending is a way for a person to increase expenses and decrease the account balance to manipulate how their financial situation appears on paper. After a divorce, this person will likely sell items bought before the divorce to earn money back.
Lying about financial situations
Lying is a glaring sign that your spouse may be hiding a secret. Watch and listen carefully for false claims of a failing personal business or something going wrong in a personal bank account. A person going through a divorce may go as far as removing hard drives or destroying anything that might shine a light on the truth about their financial situation.
Pushing for a signature on important documents
Pushiness in getting signatures on items such as deeds and tax returns or other important documents is a red flag because they are trying to hide certain assets before going through a divorce. You should always read the document thoroughly before signing, or better yet, take it to a trusted attorney like Todd Boudreaux at Boudreaux Law Firm to be safe.
Opening bank accounts without your knowledge
If you're a divorcing couple with children, then you want to take a hard look to be sure your spouse isn't opening bank accounts behind your back and using your children to do so. A spouse could open a bank account without your knowledge in a child's name as a way to hide his or her financial assets during a divorce.
Other signs that your spouse may be hiding assets include:
Hiding money in safety deposit boxes
Changing passwords to bank and credit card accounts
Opening new credit card accounts
Underreporting income on tax returns
Investing in collectibles such as antiques or art
Loaning money to friends and family members
Out of country trips to counties with relaxed banking laws
Deleting personal financial programs
Accumulating debts
What Are the Consequences of Hidden Assets in Georgia?
In the state of Georgia, divorcing couples are required to make full disclosures on their financial situation. Lying on financial affidavit forms or giving false testimony in court counts as perjury and can result in consequences ordered by the court, such as:
Ordering the spouse to pay for the other's attorney fees
Paying a fine
Jail time, in extreme cases
What to Do If You Suspect Your Spouse Has Hidden Assets
Divorce isn't easy, and having a spouse lying about their financial situation doesn't make it any easier. Call the experienced divorce attorneys at Boudreaux Law Firm in Augusta, Georgia, for trusted guidance through a tough situation.