Assets Subject to Equitable Division in Georgia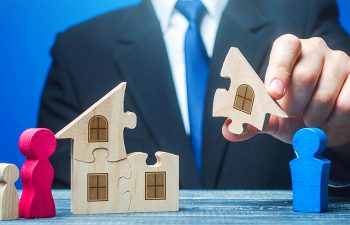 What is Equitable Division?
Equitable division is the process of dividing assets and debts during a divorce. In many cases there is an equal division of assets between the spouses, with each keeping one-half of the assets. However, a judge or a jury deciding how to divide the assets between the parties may divide them un-equally depending upon what is considered equitable or fair in that particular case. Additionally, whether or not an asset can be equitably divided and to which spouse it can be awarded does not depend upon in which spouse's name the asset is titled. The process of this type of division takes into account several factors, including:
The length of the marriage
The needs of both individuals and their children
The financial contribution from each person during the marriage
If you're at the beginning of the divorce process, read this simple guide to learn more about the process behind equitable division.
How is Marital Property Divided in Georgia?
It is important to know the difference between "marital" and "separate" property since the marital property is divided between spouses. Marital property includes property and assets acquired during the marriage. Separate property includes any assets attained before the marriage or a third-party inheritance or gift.
The courts in the state of Georgia typically consider the following when deciding what an equitable division of marital property is.
The separate assets and financial status of each individual
Any alimony awarded to either spouse
The income and earning capacity of each spouse
The conduct of the spouses towards each other during the marriage
Any wrongful conduct that resulted in a dissipation of assets by either spouse
Future needs of either spouse, including retirement, and debts
[Related: How to List Your Debts & Assets for Your Divorce]
Which Assets Are Subject to Equitable Division?
Assets subject to equitable division during a divorce include the home shared, automobiles, gifts for each other, each spouse's 401(k)s, along with other assets and debts acquired during the couple's marriage.
[Related: 4 Signs Your Spouse Has Hidden Assets]
Who Keeps the House?
Going through a divorce is something that can weigh heavily on your mind as you begin to separate your life from your former spouse's. One very valid concern is wondering who will keep the house you both shared. This piece of joint property is divided by a Georgia judge who assesses the factors listed above.
If you and your former spouse share children, this may change the circumstances. If one parent primarily lives with the children, then they may have an advantage when it comes to keeping the home. A judge will put the children first so that they will have a stable home environment.
[Related: Child Custody Arrangements in Georgia]
Another possibility is that if both individuals cannot afford to keep the house, a judge may order that the home be listed and sold. Both individuals may split the profits evenly or as requested by the divorce decree.
How are Retirement Benefits Divided?
As mentioned above briefly, retirement benefits like 401(k)s, IRAs, and pension plans are also subject to equitable division. Any retirement assets accrued before the marriage would not be subject to division, but any of these assets earned after the couple's marriage are considered marital property. Military retirement benefits can also be divided in a divorce, and the process of determining how to divide those benefits can be complicated to calculate and to implement.
If you're unsure about which of your assets may be up for equitable division during a divorce, then contact the family law attorneys at Boudreaux Law Firm in Augusta, GA. We provide helpful, trustworthy assistance during the divorce process. Call our firm today at 706-869-1334.