How Adultery Affects Alimony in a Divorce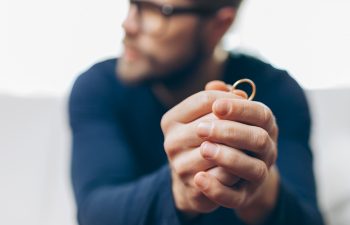 If My Spouse Committed Adultery, Does it Affect Alimony?
Divorce is already emotionally difficult enough, but it can be even harder to navigate when there is adultery involved. You might have a slew of questions about alimony when adultery is cited as your reason for separation. Examples of questions may include: Will I still have to give my spouse alimony if I can prove adultery? Can I bring up adultery in a divorce if it happened many years ago? What is considered proof of adultery?
At Boudreaux Law Firm, we've handled many divorce cases in Georgia and can help you navigate your questions and concerns.
Overview of Alimony in Georgia
Alimony is the financial support one individual pays their spouse during or after divorce is finalized. In Georgia law, there are two types of alimony – temporary and permanent. Multiple factors come into play for alimony, including:
Length of Marriage
Standard of Living During Marriage
Receiving Spouse's Age, and Physical and Emotional Condition
Paying Spouse's Financial Situation
Receiving Spouse's Financial Needs
Contributions of Value to Marriage – including but not limited to, homemaking services, child care, education, and career-building of the other spouse
The type of alimony an individual receives depends on the needs of the spouse that would be facing financial stress during and after the divorce. A family court judge takes lifestyles and the factors listed above into account before deciding alimony payments.
[Related: Factors That Can Affect Alimony]
How is Adultery Defined in Georgia Law?
In Georgia, adultery is defined as one spouse having sexual intercourse with an individual that is not his or her spouse during their marriage. The courts typically need more than one spouse's testimony; proof of adultery is needed.
Proof can be in the form of evidence such as photos, recordings, phone records, bank statements, and witnesses. Unfaithfulness in the forms of sexting, kissing, and oral sex does not constitute adultery in the absence of sexual intercourse.
How Does Adultery Affect Alimony?
In certain cases, adultery does play a role in alimony. Adultery is only a bar to alimony and does not necessarily prevent the spouse who committed adultery from receiving their share of equitable division of marital property. If the spouse who commits adultery is the one who might have to pay alimony, their committing adultery doesn't affect how much they would have to pay. On the flip side, the spouse who commits adultery could be barred from claiming alimony.
However, if the adultery took place many years before the filing of a divorce or is not cited as the reason for divorce, it won't be considered when a judge grants alimony. For example, if a wife knew of her husband's adultery and voluntarily forgave him, then years later claimed that the adultery caused the divorce, it would be considered too late to be a factor in alimony.
If you have questions and concerns about adultery and alimony, contact the family law attorneys at Boudreaux Law Firm in Augusta, GA. We have over 20 years of divorce law experience, including alimony cases. Call 706-869-1334 to schedule a consultation.