Protecting Your Business in a Divorce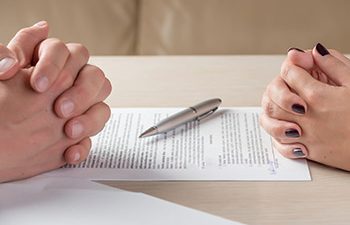 Protect Your Business from a Divorce as a Business Owner by Following These Tips
As a business owner, you don't want to lose your business in a divorce. The amount of work, time, and money you've funneled into it to make it successful is at jeopardy when you go through a divorce. In most states, including Georgia, when you get married, all your assets are also considered your spouse's. The business you've built from the ground up and stake your livelihood on is now at risk as your spouse could claim legal rights to your company.
It's best to start protecting your business before even getting married by taking the below precautions. If you're already in the midst of divorce, there are some steps you can do to limit the damage to your business. For more information, call the divorce experts at Boudreaux Law Firm to protect your business during a divorce.
Start to Protect Your Business from a Divorce Before Marriage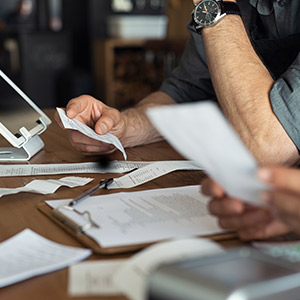 The best defense for protecting your business from your spouse during a divorce is to sign a prenup before marriage. While it may sound bleak, a prenup is the best way to ensure that your spouse doesn't take half or your entire business away from you, should a divorce occur. It is also the easiest, least expensive, and quickest way to protect your business and avoid many headaches and big expenses later down the road.
You can also get a postnuptial agreement right after you get married. These are usually scrutinized more strongly by the court as it is signed after the marriage, however, they could help make a stronger case for your company's division during a divorce.
Pay Yourself a Competitive Salary
In addition to signing a prenup, you can also pay yourself a competitive salary. If the court believes that you've withheld money from your marriage to funnel it back into the business instead of providing a quality life for you and your spouse, they may correct it by giving business ownership to your spouse. Ensure you are paying yourself a competitive salary for the job and marketplace so you don't risk the company's future in the divorce.
Another way to prevent your spouse from being entitled to part of your business in a divorce is by not hiring them to work for the company. If the court deems that your spouse contributed to the company's success at all, then the court will also deem that your spouse is entitled to its future financial success. If your spouse currently works at your business, remove them from the payroll as soon as possible to reduce the case that they helped grow the business.
Protecting the Company During the Divorce as a Business Owner
Sacrifice Less Important Assets
While you may not want to give up any of your assets, you will likely have to in order to keep your business intact and under your belt. In a divorce, a judge tries to divide assets equitably according to the situation of each spouse. Giving up other assets such as the house, vehicles, or other financial assets might allow you to maintain complete ownership of the business.
Get A Lawyer and Settle It Outside of Court
If a prenup was not signed, settling the divorce outside of court with a trusted attorney is your best bet for keeping your business intact. Boudreaux Law Firm can help you navigate the complexities of getting a divorce as a business owner. The firm's experienced divorce attorney can help you maintain control of your company outside or inside of the courthouse with powerful negotiations and advice.
Buy Back the Shares Over Time
This option assumes that you've lost total ownership of your business and depends on how willing your spouse is to relinquish his/her ownership of the company. Willing spouses will allow you to buy back their share of the business over time with payments. This option is usually manageable for business owners and can be accomplished with profits from the business or a bank loan.
If you're going through a divorce as a business owner, don't go at it alone. Call the experienced divorce attorneys at Boudreaux Law Firm in Augusta, Georgia, and keep your most important asset to yourself. Call 706-869-1334, and protect your business during your divorce.