The Peaceful Way to Divorce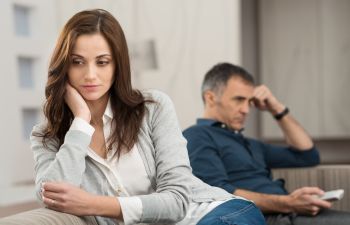 It's been said that a good deal is made with both parties are "equally unhappy." Unfortunately, there are fewer situations unhappier than the process of divorce.  This person you expected to love, has become a person you no longer desire to be around. Whether through abuse, infidelity, or simply growing apart, no one goes into marriage believing they will get divorced. But with the divorce rate hovering around 40-50%, it's not unsurprising when it happens to someone close to you, or even yourself.
Mediation Can Help
The dissolution of your marriage is the quickest way to get angry and stay angry. There are things you want out of the relationship that you haven't received. And perhaps there are things you don't want your spouse to have. You have to agree on custody of the children and the division of assets. Wouldn't it be better to come to an agreement that you are "equally unhappy" about rather than wait for a judge to make that decision?
At Boudreaux Law Firm, we offer mediators to sit with you and your (ex)spouse to listen to both sides and provide professional advice.  With the help of a mediator, you may be able to come to a peaceable agreement for custody and child care, support, assets, etc.  This makes the whole process easier for you and any children involved. Furthermore, it may teach those children the importance of finding common ground to mediate their own differences.
If you're going through a divorce, one of the best steps you can take is retaining the lawyers and practice at Boudreaux Law Firm. We work for you and help you get everything you deserve!
Posted on behalf of Boudreaux Law Firm