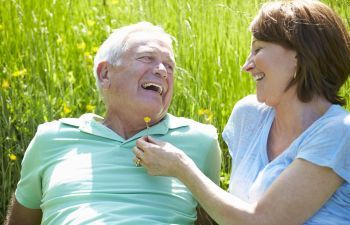 Grandparents are such an important part in the lives of our children.  They teach unconditional love in a way that parents cannot. They provide a sense of security and generational continuity to the family. But families don't always stay together anymore. So what happens to the grandparents when the ex-in-law gets full custody and wants to move across the country?
Help for Grandparents in Augusta
Grandparents who feel like they are losing contact with their grandchildren should find legal counsel.  At Boudreaux, we can assist you in building the right case, and taking your case to court. Some of the reasons you may need to work with an attorney include:
Your child is deceased and your grandchildren's other parent remarries.
A new step-parent decides to formally adopt them.
Your child divorces and loses custody of his or her children.
Your grandchildren have been placed in the foster care system and you are unable to establish kinship care with them.
A serious conflict arises between you and your grandchildren's parents keeping you from seeing them.
Alex Haley said, "Grandparents sort of sprinkle stardust over the lives of little children." And it's true that children who grow up with the love and stability that grandparents provide are more likely to be successful and well rounded.
We recognize how important it is to keep that relationship whole and intact.  If you're struggling with your family to maintain the connection between you and your grandkids, contact the Boudreaux Law Firm of Augusta.  We'll review your situation and do everything we can to help you continue sprinkling stardust.
Posted on behalf of Boudreaux Law Firm