Divorce Residency Requirements in Georgia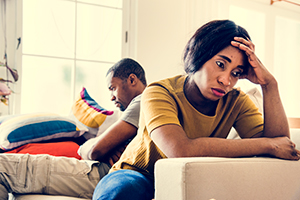 Georgia has Divorce Residency Requirements. Are You Eligible to File for Divorce in Georgia?
Contrary to popular belief, you don't have to file for divorce in the same state that you got your marriage license in. However, you can't file for divorce in any state you'd like either. Each state has its own laws and regulations which mandate who is eligible to file for divorce within the state, and Georgia is no exception. To prevent your divorce filing from being dismissed, make sure you meet the divorce residency requirements in Georgia, and call a Georgia divorce attorney to help you navigate the process.
One Spouse Must Be a Resident of Georgia to Obtain a Georgia Divorce
Georgia law states that in order to get a divorce in Georgia, your spouse must be a resident of the state. Residency in Georgia is defined as living in the state for six consecutive months. Your spouse has a right to be sued in the state where they live (you also have this right), so if you are the one filing for divorce and they have residency in Georgia then you must file in Georgia. In other words, if you want to file for divorce in Georgia, your spouse must live here, regardless of whether you live in Georgia or not.
The residency requirement and the right to be sued in the state where you live is protection for the state and for the individuals. The six-month residency requirement prevents people from other states from obtaining a quick and easy divorce in Georgia versus a state that may have stricter divorce residency requirements. The right to be sued in the state where you live prevents you or your spouse from making litigation extremely difficult. You must file for divorce in the state where your spouse lives, and they must have established residency within the state or your divorce will be dismissed.
You Must File in the Appropriate County Under Divorce Residency Requirements
In addition to the state, you also must file in the Superior Court of the county in which the defendant resides. Georgia has 10 Judicial Districts and a Superior Court for each county. Filing your divorce with the correct Superior Court for the county in which your spouse resides is extremely important in preventing your divorce from being rejected.
You Must Complete the Waiting Period
No matter what evidence you have or on what grounds you are filing for a divorce (at fault or no-fault divorce), there is a waiting requirement of 30 days that must be met before the court grants the legal separation. Once the initial divorce papers are served, the 30-day waiting period begins and will be kept by the court, even if both spouses agree to a divorce sooner. The waiting period provides the defendant, or receiving spouse, a chance to contest the divorce if desired. Although obtaining a divorce can be a long or difficult process, the waiting period allows both spouses an appropriate amount of time to sort out legal issues.
What Do I Do if I or My Spouse Don't Meet the Divorce Residency Requirements?
Unfortunately, you only have a couple options when you or your spouse don't meet the divorce residency requirements of Georgia. You can either wait until your spouse establishes residency in Georgia by living there for six consecutive months or you can ask your spouse to file for divorce if you meet the requirements where you currently live.
Divorce residency requirements are not the only requirements you need to worry about when filing for legal separation. There is substantial paperwork, strict deadlines, court orders, and other processes that need to be followed in order to obtain a divorce. Call Boudreaux Law Firm if you are unsure about any of the requirements for a Georgia divorce for an initial consultation. We'll help you get through the process with compassionate and reliable representation.