Every Child Deserves A Father!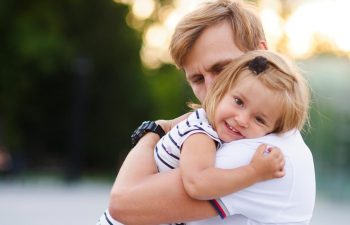 You ran into your ex yesterday. She was pushing a shopping cart with a little boy who was calling her "Mommy." He was adorable: curly brown hair, bright eyed, with a dimple in his chin when he smiled. Funny, you had a dimple in your chin when you were a kid, too. Figuring his age and counting back, you realize it's possible he could be yours. So, you find her number and call.
But She Never Told Me!
She's never asked for child support, help with the bills, or anything; she didn't figure you could pay. But that was years ago, and your life has turned around since then. And you want to be a father if the child really is yours.
In the state of Georgia, in order to start to get parental rights, a man must be considered the father. Establishing paternity starts the process of legitimation and lets you start down the path to visitation, custody, and child support.
Don't Be A Baby Daddy…Be a Dad!
Children are a gift to be treasured. Each one is an amazingly unique little human ready to explore the world. But these tiny people need parents to guide them, both mothers and fathers.
Too often in our country, fathers are overlooked as unnecessary; the truth is that a father can provide a piece of the stability and love that a child needs to develop into a mature adult. If you've been cheated out of a relationship with your child, Boudreaux Law Firm of Augusta can assist you in the legitimation process, so you can be part of their life!
Posted on behalf of Boudreaux Law Firm