Back to School Co-Parenting Tips During COVID-19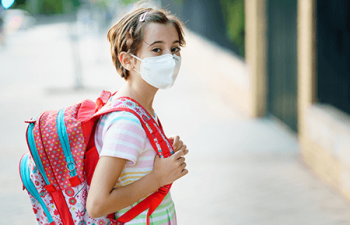 COVID-19 Back To School Co-Parenting Tips
As the country starts to reopen and schools and workplaces enforce strict mask policies and vaccine mandates, children of co-parents may go back to school after COVID-19 previously stopped them from attending in-person classes. While the transition back to the classroom may prove to be difficult, children of co-parents might encounter additional challenges.
Divorced parents may feel overwhelmed with managing their child's education while also navigating through their divorce. Any co-parent may be struggling with navigating multiple schedules and prioritizing. While co-parenting is a new experience for everyone involved, specific steps can help children and co-parents transition back to school after the COVID-19 pandemic.
[Related: How to Explain Divorce to Your Children]
How is Your Child's School District Handling COVID-19?
Co-parents should plan the best back-to-school after COVID-19 strategy by finding out how the school district responds to COVID-19. In Georgia, most districts are teaching remotely with plans to resume in-person classes later in 2021. Some districts, however, are letting kids go back to in-person schooling from the first day of school. Co-parents should be aware of the school district's plan before moving forward.
Come Up with A Plan Together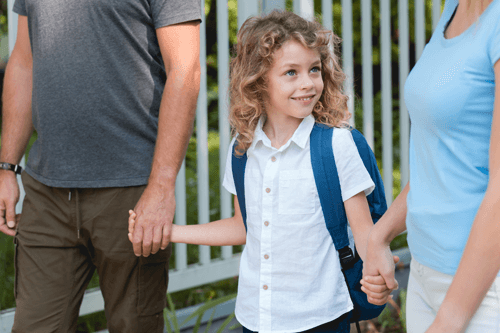 Co-parents will need to devise a COVID-19 back-to-school plan depending on the school district. If the school district decides on virtual learning or hybrid schooling, co-parents will need to determine who the child will stay with while participating in online classes.
If a parent is working from home, it might be best for the child to stay with that parent during school days so the parent can supervise them. However, if both parents return to the office, they need to find someone to stay with their child. Children could stay with another family member, a trusted neighbor or family friend, or a parent of a school friend who is working from home.
If the child wants or is required to return to in-person classes, co-parents should provide a structured COVID-19 back-to-school schedule for their children. Co-parents should make sure their children know where they will be staying every night. In addition, co-parents should determine who will drop them off and pick them up from school every day. Once a system is in place, co-parents should try to stick to it as much as possible to make the transition back to school for their child seamless and stress-free.
Involve Your Child in the Conversations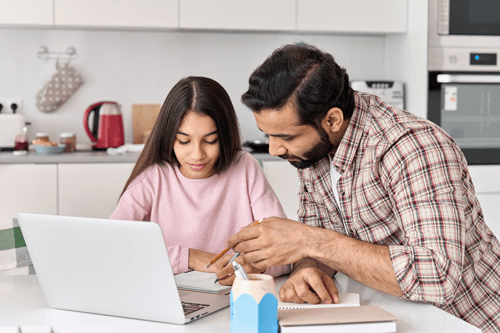 While co-parents figure out a back-to-school plan after COVID-19, they should keep in mind that these changes directly affect their child. Co-parents should talk to their children about their expectations for the school year and what they are comfortable with when determining the best back-to-school plan after COVID-19.
Opening a direct and honest line of communication will allow children to voice their concerns. Involving children in conversations will help co-parents devise the best back-to-school plan after COVID-19.
Work With the Other Parent as Best as You Can
With the challenges of going back to school after COVID-19, co-parents should remember to work together to develop the best plan for their children. While arguments and disagreements might come up, co-parents should put them aside to find the best solution possible. Co-parents should keep in mind their child needs help and support during this time.
If disagreements or fights continue, co-parents should review the parenting agreement and put the child's well-being first at all times. If one parent has sole custody, ultimately, they will have the final say on any decision, though it is best for both parents to be on the same page. If parents have dual custody and still cannot decide what to do, they may have to seek legal counsel.
[Related: Child Custody & COVID-19]
If co-parents want to modify their existing parenting plan, they should speak to a professional and experienced child custody lawyer at Boudreaux Law Firm. An experienced attorney can help co-parents choose the best back-to-school COVID-19 plan and help settle any issues with the parenting plan. We strive to find the best outcome for co-parents and their children during this difficult time. Call 706-623-7080 today for expert care and advice when it comes to COVID-19 back-to-school planning for co-parents.