Why You Shouldn't Use a Cheap Divorce Lawyer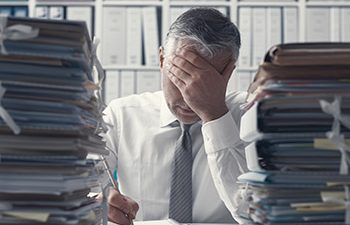 A Cheap Divorce Lawyer Will Cost You
A divorce is expensive, and while everyone wants to save money when they can, hiring a cheap divorce lawyer can end up being the most expensive thing you ever do. When it comes to a divorce, you want it done right, and you want the papers airtight, or else you could be paying for the mistake later. At Boudreaux Law Firm, we've heard countless horror stories from people who hired cheap divorce lawyers and paid the price. Here are the most common reasons why you shouldn't hire a cheap lawyer for your divorce, and how it can end up costing you way more than you expected.
Cheap Divorce Lawyers Can't Settle Complicated Divorces
Most cheap divorce lawyers are able to offer cheaper prices because they only help people whose cases are extremely simple. Cheap divorce lawyers can't and won't handle complicated divorces. If your divorce requires the settlement of alimony, large assets, child support, property, child custody, business assets, debts, or any other type of major complicator, a cheap divorce lawyer won't even take your case.
Cheap Divorce Lawyers Won't Advocate for You
A divorce lawyer is supposed to fight for you and your interests. Whether it is lack of time or lack of experience, a cheap divorce lawyer won't put as much effort into your case as an experienced attorney would. At the end of your divorce, you could be rewarded with less than you're entitled to because your cheap divorce lawyer cut corners or didn't know about other opportunities due to lack of experience.
A veteran divorce attorney, on the other hand, will allocate the necessary resources to represent you and your interests fully. They will advocate for you at every opportunity and get you the best terms possible.
The Divorce Can End Up Taking a Substantial More Amount of Time Than Necessary
Cheap divorce lawyers and online divorce services may claim to be a cheap solution but end up charging you more than what an experienced divorce attorney would bill. A common trick we've seen occurs when the lawyer or subscription service takes a long time to file the divorce papers. Sometimes they will purposefully miss deadlines in order to prolong the divorce and charge more.
Talking to Your Cheap Divorce Lawyer Will be Nearly Impossible
Cheap divorce lawyers tend to take on an overabundance of clients to make up for the lower rates, and as a result, they spread their time too thin among all their clients. If a divorce lawyer is charging cheaper rates, they probably won't spend a fraction of the time that a reputable lawyer would spend on your case. In other words, you won't get the same face-to-face time with a cheap divorce lawyer as you would with an experienced divorce attorney.
You won't be able to ask your cheap lawyer questions, and they won't update you on your case as often. As even simple divorces can be complicated, not being able to talk to your attorney or know what is going on can leave you in an even worse situation. A cheap divorce lawyer can leave you in the dark until it's too late, and then you could be paying the price for their mistakes.
Simple but Serious Mistakes Are Common
As cheap divorce lawyers don't spend as much time on each case, mistakes are more common. Simple mistakes such as a misspelling of a name, late filing, or misplaced paperwork can result in your divorce being dismissed. If this happens, you'll have to pay for another round of the divorce process, including the "cheap" divorce lawyer's rate.
Experienced attorneys may charge more for their services in the beginning, but they spend time with their clients and don't make mistakes that affect their client's divorce and wallets. You'll be able to trust your attorney to get the job done correctly and on time so there are no unexpected expenses or complications.
The Divorce Papers May Leave Room for Complications
Lawyer rates are also connected to the amount of experience a lawyer has, so a cheap divorce lawyer has little to no experience in the field. Hiring a divorce lawyer with little to no experience may result in missed opportunities or even bad legal advice. Years after your divorce is settled, your spouse may even be able to come back and request an additional settlement because the divorce was not settled properly at the time of the split.
A seasoned divorce attorney knows all the aspects of the law and can provide you with the best advice and representation. They will make sure there are no loopholes in alimony, child support, or property division that can result in later damages.
Ultimately, a cheap divorce attorney is usually the more expensive option. Experienced divorce attorneys are efficient, detailed, and knowledgeable, which results in a quick and properly-filed divorce. When looking to hire a divorce attorney, remember that the cheapest option at first glance is usually the more expensive option in the long run. Call Boudreaux Law Firm today to speak with an experienced divorce attorney for the best results.