Choosing the Best Divorce Attorney in Augusta, GA for Your Case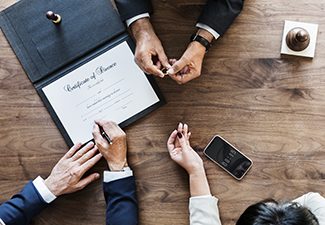 Choosing a Divorce Attorney Can Be Hard. Find the Best Divorce Attorney in Augusta, GA for You with These Helpful Tips.
The moments leading up to a divorce are painful. There are feelings of anger, guilt, betrayal, and confusion constantly spiraling around your mind, and you wonder if you could have done anything differently. Who you choose as your attorney will impact the outcome of your divorce and how you feel about the process. Thanks to the internet, it's easy to find the best divorce attorney in Augusta, GA to represent you in your divorce.
Although reading online reviews and testimonials are helpful for narrowing down your options, scheduling a consultation is always the best way to really get to know a divorce attorney's personality, style, and how much experience they have. An attorney who is a good fit for one person might not be the best fit for you. In other words, the best divorce attorney for you may not be the same one as your neighbor. To help you find the best divorce attorney in Augusta, GA, here are a few tips to keep in mind.
The Best Divorce Attorneys in Augusta, GA Should Make Your Feel Hopeful
Going through a divorce is a very stressful and emotional process. Your divorce attorney should be your greatest advocate and supporter throughout the entire case. At the end of your consultation, you should feel confident that your attorney will be invested in your case and understands your goals and needs.
Don't be afraid to ask questions during the initial consultation. Their answers will give you peace of mind that they are the right attorney for your case. Ask your divorce attorney about their experience in handling divorce cases. While they cannot disclose any private or confidential details, they can provide you with assurance that they are experienced in situations most relatable to you.
Beware of Attorneys Who Fight for the Sake of Fighting
The emotions a divorce can bring out might drive people's actions in a negative way. Someone going through a divorce might feel resentment for their spouse and want the divorce to hurt by leaving them with nothing. Some attorneys may play off these resentful emotions and turn your situation into a hostile legal battle. While you initially might like having an attorney that is not afraid to take everything to court, you will soon realize they are not actually fighting for you—they are fighting just for the sake of fighting. Instead of feeling satisfied with the results, you are left with an even messier situation, prolonged divorce procedures, and a very expensive legal bill.
Divorces are best fought through problem-solving, reasoning, and compromise. When you are looking for the best divorce attorney in Augusta, GA, your best option is hiring an experienced lawyer who tells you the truth and offers guidance through one of the hardest times of your life.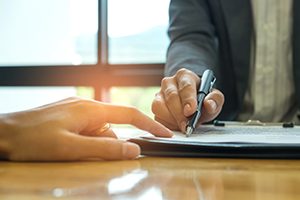 Don't Overlook the Small Family Law Firms in the Augusta, GA Area
Not every divorce requires a big Atlanta law firm to handle the case. In fact, a smaller law firm is generally less expensive in legal costs because there are fewer legal assistants, paralegals, and associates involved. A divorce attorney in Augusta, GA can also offer more personal attention and will be more familiar with the judges and court systems in your jurisdiction, which could be a great advantage.
Every divorce case is unique and requires a certain level of experience to effectively handle settlements such as child custody, alimony, and equitable division. Solo practices and smaller law firms that primarily focus on family law are likely to be more experienced in handling divorce situations similar to yours.
At Boudreaux Law Firm, our primary area of practice is family law. We offer a free initial consultation so you can get to know who would represent you in your divorce, and give you the peace of mind that you need to get through the difficulty of divorce. To see if we are the best attorney for your case, call us today at 706-839-1334.