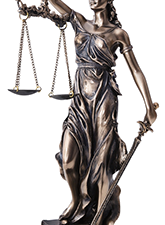 Freedom! This is the cry of all who have become burdened in debt and who do not see a way out. People often tend to panic when they hear the word "bankruptcy" because they think of it as the worst possible scenario. While filing for bankruptcy is not a decision that should be made on a whim, it is often the best choice for those who are looking for a fresh financial start.
Understanding the basics of bankruptcy can bring clarity to the misconception that bankruptcy is the worst possible thing that could happen. In fact, bankruptcy is often the means by which many people find the financial freedom that they need to get back on track and plan ahead for a successful future. The two most popular types of bankruptcy for families and individuals are Chapter 7 and Chapter 13. Both of these can provide a fresh start.
One of the greatest concerns that people have regarding filing for bankruptcy is that they will lose everything that they own. Here in the state of Georgia, there are bankruptcy exemptions that protect your possessions from being disposed of and taken from you. In your filing, there are often ways to protect your home, your car, and your retirement accounts from being taken from you. This does not mean that you will get out of paying for them, but this protects you from losing them if you are able to use your fresh start to pay for them.
An injunction known as "automatic stay" will be put into effect immediately once you file for bankruptcy. This will put an immediate stop to harassing phone calls and mailing from creditors. All court actions will be stopped, including garnishments and foreclosures. Both Chapter 7 and Chapter 13 are designed to give people a fresh start.
The basics of bankruptcy are simple: it is a means of saving yourself from financial ruin. It is important to look ahead to your future and the future of your family when you have found yourself in serious debt. Every situation is as unique as the individuals who are involved. Chapter 7 is better for some cases, Chapter 13 is better for other cases, and still other options are better for certain situations. If you are buried in debt and you are seeking options, please contact Boudreaux Law Firm today. We use our specialized expertise to give our clients exceptional and personalized service. No financial situation is the same, and you deserve an attorney who will give you the best counsel for your financial future.
Posted on behalf of Boudreaux Law Firm