Stop Harassment From Creditors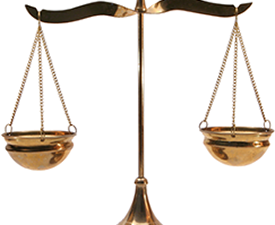 The Fair Debt Collect Practices Act (FDCPA) prohibits debt collectors from engaging in abusive, unfair, or deceptive collection tactics or harassment of any kind. However, even with this act set in place, it does not mean that creditors will not try to harass you with calls day and night demanding that you pay your debts. If creditors are calling and harassing you and you do not have the money to pay your debts, it is time to contact Boudreaux Law Firm. Our Eastern Georgia law firm can help make the calls stop and get you on your way to a new start.
While filing for bankruptcy may not seem like an ideal situation, there are actual benefits that can help you immediately and for your future. One of the immediate benefits of filing for bankruptcy is that creditors cannot keep calling you – they are legally required to go through your lawyer for any communications with you. Creditors are known for easily throwing threats around during their harassing phone calls, and many people are often scared that creditors will be allowed to do all the things that they are threatening. When you hire Boudreaux Law Firm, we will explain your rights under the FDCPAct, and we will work on your behalf to stop creditors from calling you. In fact, if creditors continue to call you after you file Chapter 7, Chapter 11, or Chapter 13, creditors are legally required to go through your lawyer for all communications. Therefore, it is extremely important that you hire a lawyer as quickly as possible once creditors begin calling.
At Boudreaux Law Firm we specialize in working on your behalf once you file for bankruptcy. We have the experience and expertise to stop creditor harassment, and we are committed to working for your benefit throughout any and all bankruptcy proceedings. We want to help you find the best solution to your problems now while keeping your future in mind. Decisions you make today will affect your financial future for years to come. Contact Boudreaux Law Firm today for a free initial consultation.
Posted on behalf of Boudreaux Law Firm