5 Steps to Take After Being Served Divorce Papers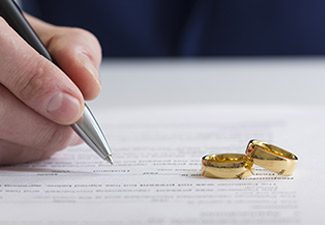 After You Get Your Divorce Papers, Follow These Next 5 Steps to Protect Your Future
People usually experience one of two reactions when they receive divorce papers. Either the person has been expecting the papers for a while, and they are not surprised when they finally come, or they find themselves in complete shock. Whether receiving the divorce papers was a surprise or you've been expecting them, the required next steps can be overwhelming to navigate without assistance. If you've received divorce papers, start performing the below five steps immediately to protect your rights and assets for the future.

Step 1: Consult with and Hire an Attorney
Talking to an attorney within a week of getting your divorce papers is the best first step you can take. Most attorneys, including Boudreaux Law Firm, offer free consultations and can help you start the divorce process calmly and correctly. Hiring an attorney to help you with your Georgia divorce will also ensure your legal rights and options are protected, even if you believe there is nothing unreasonable in the divorce papers.
Attorneys can make the divorce process much easier on you, your spouse, and your children by maintaining important deadlines, mediating stressful communications, and building your case. They can also help advise you on properly communicating with your spouse so you can make arrangements regarding your children on issues such as temporary custody, visitation rights, and parenting plan decisions. If you've been served divorce papers, be sure to seek out an initial consultation at the very least to better understand the process and what to expect.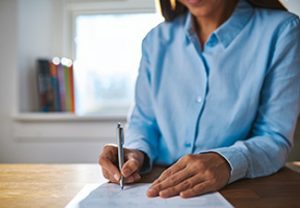 Step 2: Respond to Divorce Papers and Make a Counterclaim
The next step after hiring your attorney is responding to the divorce papers and making a counterclaim. Responding to the divorce papers is an important step as it alerts the courts that you want to be involved in the proceedings and that you will be exercising your rights. In Georgia, you have 30 days to respond to your divorce papers before your divorce goes into default, and you lose your rights. Your attorney can help you with drafting and delivering the papers so they are formally written and received before the deadline.
In addition to the response, your attorney will also help you craft a counterclaim. The divorce papers that were served to you outline the outstanding issues of the marriage and states the assets that should be divided, including finances, tangible assets, alimony, child custody, and more. A counterclaim allows you to counter the initial division of assets in terms better suited to your expectations.
If you do miss the response deadline, you may be able to file a late response if you pay court fees. Speak to your attorney about this option if you have missed the deadline.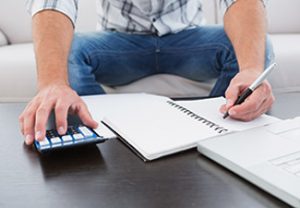 Step 3: Manage Your Finances and Assets
After you've responded to the divorce papers, you can start focusing on building your case. Your attorney will ask you to start compiling financial records and take inventory of your individual assets. Having proof of what you've contributed to the marriage financially will help support your claims in the divorce papers and counterclaim.
In addition to providing financial records, you'll want to open a separate bank account that is solely yours. While joint bank accounts will not be automatically frozen, it is not recommended that you withdraw from the account, liquidate assets, or hide assets as it will reflect poorly on you in the case. Opening a separate account and routing future paychecks into it will be your best option until the divorce is settled. Be sure to start saving as much as possible too to make the transition easier in the future.
Step 4: Exchange Information and Swap Documents
Requesting information from your spouse should be your next step in building your case. You may be surprised at what information or assets your spouse has been hiding. However, it is important to bring that to light in your divorce proceedings. When you request documents as part of your divorce case, your spouse is legally obligated to produce those documents for your attorney's review. Hidden bank accounts, retirement accounts, and financial assets that are brought to light through court proceedings can help you get the case settled properly.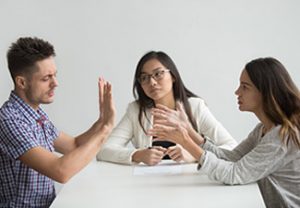 Step 5: Mediate or Go to Court for Your Divorce
Most divorce cases are settled outside of court through mediation. Whether your divorce is settled through mediation or it goes to court, your attorney will help represent you and your interests.
When you are served with divorce papers, call the Boudreaux Law Firm. With compassionate representation, we'll help you through each of the above steps and represent you during the divorce, so you are prepared for the future as well. Call 706-869-1334 for a free consultation with an attorney today.