Pros and Cons Of Joint Credit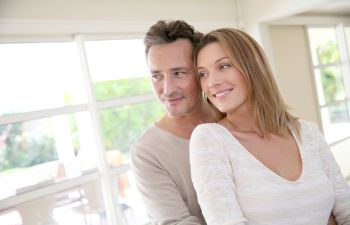 Most people get married with the idea of staying married for a lifetime. They fall in love and have nothing but "happily ever after" in their future goals and dreams. Going into marriage, many couples believe that opening joint credit is the most advantageous method of managing their finances. While saying, "what's yours is mine and what's mine is yours," is easy – any time finances become tight or money becomes an issue, joint credit is not always the easiest to manage. Before becoming one in every sense of the term, it is important to stop and really consider the pros and cons of joint credit.
Every couple will struggle with money at some point in a marriage. Whether it is differing spending habits, differing views on saving, or differing opinions on what to purchase and when – money can cause a strain on a relationship. A joint credit account is an account that is co-signed by two individuals who will share an equal access to a single account.
Pros:
One account. Managing one account is simply easier than managing multiple accounts. Money entering and exiting one account makes it easier to track all cash flow.
Lower bank fees. Many banks require a fee for every account that is opened. Having a single account means you only have one fee. Many banks also require a minimum balance to be maintained to avoid a monthly fee. A joint account increases the cash in the account and can help to avoid fees.
Accountability. Two people offer more accountability than one single person. Knowing what each person spends can help keep the other accountable for his/her spending.
Cons:
Overdrafts. If one person in a joint account is not responsible with recording expenses, an account can be over drafted. This can cause additional interest to the account, causing a strain on a relationship.
Creditors and debt collectors. Should a financial crisis arise and one person on a joint account finds him/herself in debt, a joint account can be ceased to pay debts. Since both signatures are on a joint account, both credit scores could suffer.
Separation and divorce. Should a marriage split up, a joint account becomes extremely difficult to manage and to determine whose money is whose. Also, if one partner denies the other access to the account and bills go unpaid, your personal credit score can suffer.
Marriage is a huge decision. While it can certainly be a blessing in life, it is best never to go into a marriage with unreal expectations. Not planning for your personal financial future before you get married can leave you with negative ramifications should the marriage end. Take the time to decide if a joint account is best before you open one.
Posted on behalf of Boudreaux Law Firm