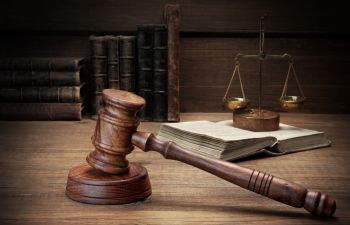 If you rent out a house, apartment, or room to someone else, you likely have a signed lease with your renter.
Leases spell out the tenant's responsibilities for rent, housekeeping, parking, and notice to vacate the premises. The contract also explains your own responsibilities for maintaining the space and grounds as well as providing notice for rent increases and ending a lease.
But while leasing a room or a house is an exciting and interesting endeavor, prematurely ending the terms of a lease can be a nightmare.
Questionable Tenants
Coming to the point of eviction is a rocky road.  Maybe it starts as a noise complaint or a parking violation. You issue a friendly letter, but the behavior continues and progressively bothers other tenants. A certified, somewhat stern letter follows, and things settle down for a little while. But then rent starts showing up late. Your maintenance personnel reports that the unit is poorly kept or has damage. The noise and parking complaints start again.
Fair Housing and The Landlord-Tenant Act
If you have a multi-family property, you know that you have to treat every family, every unit the same way to comply with Fair Housing laws. When you get to the point where you need to terminate the tenancy of a renter, you need to ensure you are on solid ground.
Set up an appointment with the Boudreaux Law Firm to review your documents and file the suit for eviction. We will do everything possible to make sure that you comply with your lease and the landlord-tenant laws before eviction.
Before taking any action with a tenant, consult with your legal team at Boudreaux Law Firm!
Posted on behalf of Boudreaux Law Firm