Does a Grandparent Have Rights?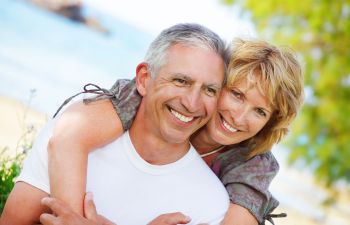 Being a grandparent is one of the great joys in life, and most grandchildren love the time they get to spend with their grandparents. Unfortunately, in the event of divorce, death, relocation, or troubled relationships, the rights of grandparents can get confused and complicated. Though Georgia strongly favors the relationship between a child and a grandparent, circumstances and legalities frequently affect the access a grandparent has to a grandchild. What are your rights as a grandparent in the state of Georgia? Family lawyer Todd Boudreaux of Boudreaux Law Firm helps grandparents understand and apply their rights.
Before a judge will grant the petition of the grandparents and before a case can be established, it must first be proven that the child will suffer emotional harm without regular contact with grandparents. There are many complexities to moving this petition through the courts. That is why it is crucial to have a compassionate and effective family attorney arguing your case in front of the judge and fighting for your rights to maintain a relationship with your grandchild or grandchildren. Family attorney Todd Boudreaux has successfully won visitation and custody rights for hundreds of grandparents in Georgia.
There is a common saying that "grandparents have no rights." That is not always true. Todd Boudreaux knows the ins and outs of grandparents' rights in the state of Georgia. He knows that a child's relationship with their grandparents can be a strong source of comfort and normalcy for children who are in the midst of serious family change or turmoil. If you want to seek the court's approval for ways that you can still be a vital part of your grandchild's life, contact our office for a consultation to see if you meet the court's required criteria. When you are ready to explore what your legal options are, the Boudreaux Law Firm is here to guide you through the process. Don't hesitate to call us for assistance.
Posted on behalf of Boudreaux Law Firm