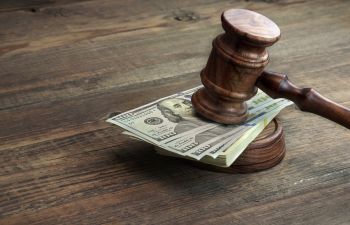 Divorce is a difficult disruption in your entire life. Everything from your home, your possessions, your finances, and your children are affected when a marriage comes to an end. Many people who are faced with divorce fir the first time are taken aback to learn how complicated it can be. At Boudreaux Law Firm, we provide experience guidance and representation when clients choose to divorce. While the entire process can be exhausting, both emotionally and financially, it does not have to be nasty. Our experienced divorce lawyer offers compassionate support and knowledgeable legal guidance to proceed with both contested and uncontested divorce.
No two divorce cases are alike. Every couple that comes to the decision to divorce must navigate through sensitive elements that both led to divorce and what will be done once the divorce is final. When children are involved, divorce is much more complicated. Our family law expert will address all major issues in a divorce settlement including:
Alimony
Equitable division
Child custody
Child support
Visitation rights
Division of property
Marital assets
Business assets
Debts
Retirement accounts
And other issues
Some couples have reached the end of their ropes personally, yet your financial readiness for a divorce must also be taken into account. Couples who are in business together, who have extraordinary amounts of debt, who have shared all financial accounts – divorce will often be more complicated, lengthy, and expensive. It is essential that you are able to come out of divorce with the ability to provide for yourself and any children you may have a stable future.
Boudreaux Law Firm delivers compassionate representation for all clients who are going through divorce. We represent high net worth individuals, stay-at-home moms, domestic violence victims, and all those in between. Contact us to set up an appointment with our divorce lawyer who will be your advocate and have your best interests in mind at every turn.
Posted on behalf of Boudreaux Law Firm