Child Custody Modification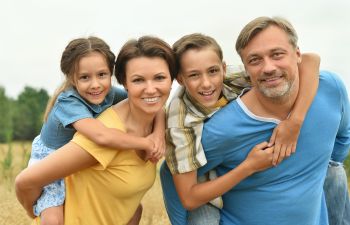 Child custody is decided in court during the divorce between two parents when children are involved. State courts decide custody based on the best interests of the children. Often, children will be able to express their preference of which parental party they would like to stay with, but it is the ultimate decision of the judge to determine where a child or children are best placed. Child custody is a serious matter, and parents should not use children as pawns in a divorce. Once the decision of custody is set, only a child custody modification can change the judge's orders.
There are times after divorce the settlement of custody that modifications are required to the parental rights. When financial or custody circumstances change significantly, modifications are sometimes needed after a divorce concerning legal custody agreements. The safety, health, and best interests of the children are always put first in a child custody degree, and the same is done for a child custody modification. If the circumstances surrounding the best interests of the children have changed, a judge will need to reexamine the custody decision. Of course, there are unfortunate issues of hidden abuse and neglect that make themselves known, but thankfully these are few and far between. The two most common causes for modification are: loss of employment and change of location.
If a legal parent with child custody is no longer able to financially support his or her child/children, a judge will be needed to order a modification for custody. Stability is a common term used throughout custody battles. It is the goal of all courts that a child be placed in a stable environment, and if the stability of an environment changes, the court can modify custody and visitation based merely on the child/children's best interest.
Custodial parents commonly seek to move after divorce in order to break away from a difficult situation, have the emotional benefits of living closer to other family members, and/or for more disposable income through a better job opportunity. Most states will allow the custodial parent to move as long as the move is in the best interest of the children. If you or your former spouse seeks to relocate with your child/children, a child custody modification must be decided in court if it will affect the other parent's visitation rights.
The child custody system is a complicated system set in place to protect and maintain the best interests of the children involved. Working with an experienced family lawyer can help you wade the waters of a child custody modification. Contact Boudreaux Law Firm and let us help you understand your rights as a parent here in the state of Georgia.
Posted on behalf of Boudreaux Law Firm