Bankruptcy Among Senior Citizens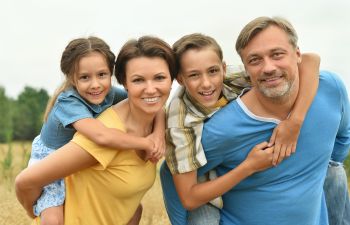 Growing older has its advantages and disadvantages. Decline in health as aging occurs is generally seen as the biggest disadvantage, while retirement is generally seen as the biggest advantage. However, senior citizens are having a harder time each year reaping the rewards that they expected in their golden years. What many foresaw as a time to rest without the huge financial responsibilities of their earlier years, now is bogged down with large amounts of debt. Many understand the "American Dream" to involve working hard for 30+ years, paying off bills, and then welcoming retirement with open arms. However, in the last decade alone, senior citizens have been less likely to live as comfortably as they expected, and the bankruptcy rate among seniors has risen dramatically.
Financial advisors tell their clients all the time how important it is to save money for retirement. Many of these advisors rightly encourage people to save more than they think they will need because as the cost of living continues to rise in the U.S., people must also work harder to build their "nest egg" for retirement. Statistics show that the typical retiree has only $60,000 set aside to live off throughout retirement. $60,000 is a drastically small amount of money if your golden years last upwards of twenty years or more. Health situations and fixed incomes leave such a small nest egg vulnerable of being depleted with only one significant setback.
It is no secret that as people age, their health typically declines. Medical treatment and prescriptions are often expensive, and they can eat through a nest egg in a very short amount of time. The cost of medical care is the number one cause of bankruptcy among senior citizens.
Disability and fixed incomes are also large contributing factors to bankruptcy among seniors. Many seniors are known to pick up side jobs to bring in a little income each month to help cover bills and to increase their monthly cash flow. However, if the disability to work occurs and seniors are left with the strict fixed income of Social Security, they will rarely have enough money to cover basic living expenses. Many seniors turn to credit for the first time in their later years to simply pay their bills.
Boudreaux Law Firm understands the financial burdens that many seniors face each year. Our firm wants to help you protect your retirement reserves so that you can spend your money where it is needed most.
Posted on behalf of Boudreaux Law Firm